Corvette C7 - C6 - C5
Clutch & Flywheel Kits

Unbelievable clutch upgrades for the 1997-2019 Chevrolet Corvette are available now from Mantic Clutch USA. Offering up to 4x the power handling capacity than a stock oem clutch, each kit is designed for flawless operation on the street or at the track. This is one serious clutch setup ideal for any naturally aspirated (heads, cam, intake etc.) supercharger, nitrous, single or twin turbo build.

SALE! All Corvette Clutch Kits Save 15% OFF
Use Code - CORVETTE15 at Checkout

Pedal effort remains easy with only a 12-15% increase over the OE clutch pedal feel solving the problem of a heavy clutch in a high horsepower street car.

Choose various friction material paired with either an aluminum or steel flywheel suited for your specific horsepower level.
All billet construction makes Mantic the premium clutch kit for any C7, C6 or C5 Corvette owner.

Complete Kit Includes: Pressure Plate, Clutch Discs, Lightened Flywheel, Hydraulic Bearing, Bolts and All Hardware for Installation.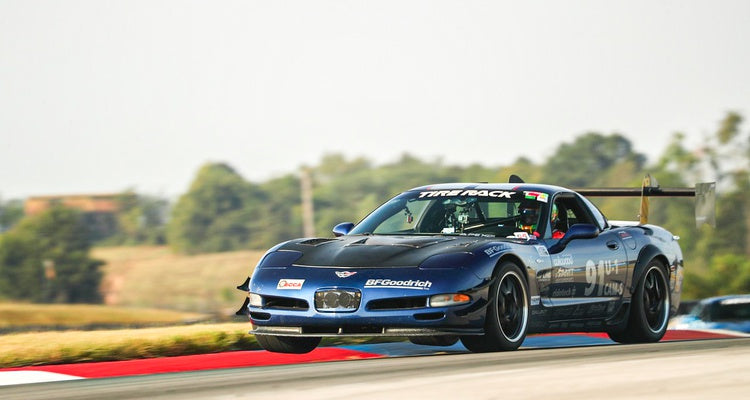 Jul 19, 2020 Geoff Gerko
Long term C5 Corvette project from Grassroots Motorsports added another quality part to the build with a Mantic Clutch USA twin disc clutch. This clutch has a secret weapon, aluminum-titanium drive blocks. Powered by an LS3, this Corvette needed the right amount of weight savings and durability for the track. 
Shop All C5 Corvette Clutch Kits  
Lets talk aluminum-titanium drive blocks. Our brand new never seen before super-lightweight titanium drive blocks are used on the Grassroots Corvette for a few simple reasons. The outermost components of the clutch have the largest impact on rotational moment of inertia. Using the lighter than aluminum titanium drive blocks optimizes the clutch to be as light as possible. The other benefit is that it still will be incredibly strong and durable. 
The new AL-Ti drive block upgrades will soon be available for all Mantic Clutches that need the lightest possible clutch assembly. For more detailed information, read the Grassroots Motorsports Z06 project Clutch Install and see why they chose our popular twin disc with titanium upgrade. 
May 29, 2018 Geoff Gerko
Our new prototype Quad Disc clutch, YES we said a 4 disc setup, is heading out for more testing and abuse on a baddass #C6 #Corvette.
Designed to fit everything that accepts our Mantic USA triple disc units. More details in the next few weeks.
Learn More C6 Quad Disc Clutch 
The Quad Disc Clutch upgrade is designed to handle more power yet maintain total street reliability. 
Purpose built for serious applications, best for superchargers, nitrous, N/A or turbo motors. Torque Capacity is rated at 1700 ft-lbs at the wheels.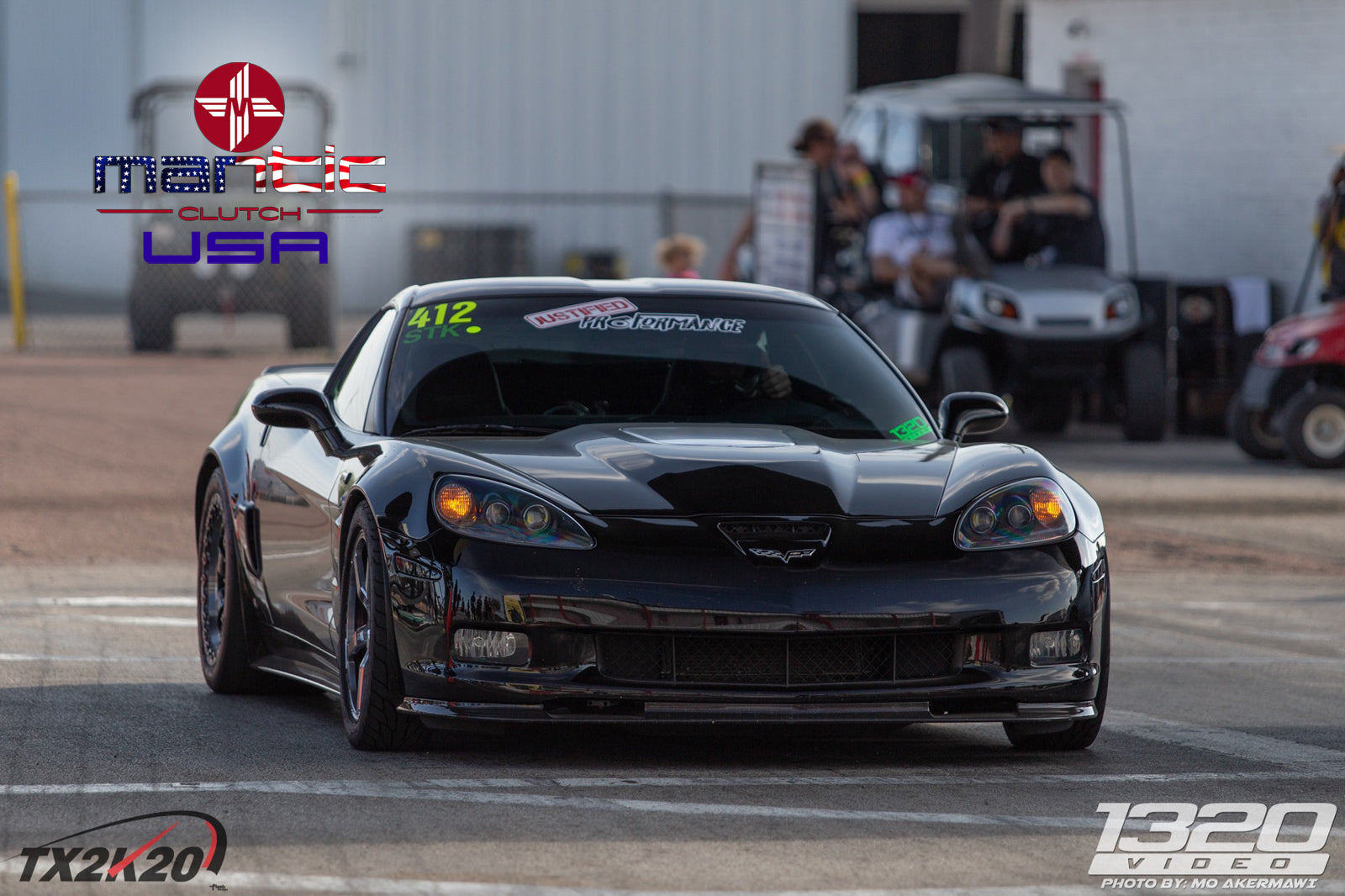 Apr 07, 2020 Geoff Gerko
Big horsepower cars are always fun to drive especially when they are equipped with a manual trans, yes its our favorite. When the guys from Justified PROformance called us and said they are working on a killer ZR1 Corvette and needed the best clutch on the market we were happy to help them out with our Triple Disc Clutch. At over 900+ HP their 2009 Corvette C6 will definitely hurt feelings and win a few races. 
Congratulations as they won the Stick Shift Pro Class at the 2020 TX2K
ZR1 Build Specs: 
2009 Corvette C6 ZR1 stock block 954 HP
Mantic USA Triple Disc ZR1 Clutch and Flywheel 
Kong Ported Blower, BTR Cam, Granatelli TB
Nitrous Outlet 150 Shot
Edelbrock Heat Exchanger
Griptec and LPE Pullies
E85 Tuning by JP
Forgestar & Weld Wheels
Stock Suspension
Best ET: 9.46 with a 1.46 60ft